Can You Cure Misophonia? Do you feel angry when people chew in front of you? Ever snapped at a person for breathing too loud? Or do you hate the sound of people sniffing, sighing, or snoring? If so, you may be suffering from misophonia. The literal meaning of this condition is hatred of sounds. Many people cringe and feel uncomfortable due to some noises as if they're nails on a chalkboard. But even everyday sounds such as tapping, sniffing, chewing, and breathing are enough to trigger people with misophonia and illicit an intense negative response against it. If you experience such adverse reactions to everyday sounds, don't blame yourself. In many cases, this condition worsens, and it disturbs your quality of life. If even being in a public space is enough to cause immense discomfort, it can become difficult for you to achieve your targets and goals.
You should learn more about this condition and possible treatment if you feel like certain sounds affect your mental health to the extent that you're avoiding social situations.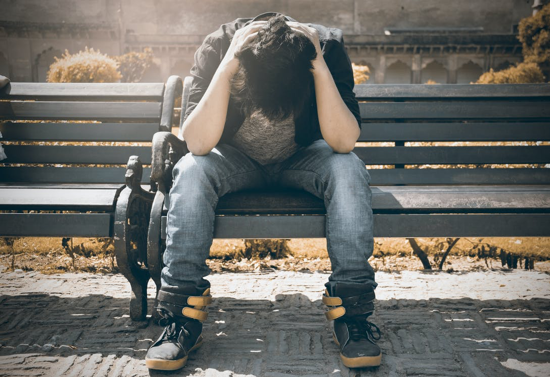 (Source)
What Is Misophonia?
While the term means hatred of various sounds, it doesn't imply that hating a certain sound means you have misophonia. For instance, if you only hate sounds like the scraping sound of a knife or fork on the surface of a plate, you might not suffer from this condition. Similarly, if you hate a sound or cringe due to a specific sound, it doesn't mean you have misophonia.
Diagnosis of Misophonia
Numerous health care professionals can diagnose misophonia. This includes psychiatric nurses, psychologists, language and speech therapists, audiologists, primary care providers, psychiatrists, social workers, physicians' assistants, etc. After conducting an examination, they will recommend a physical examination and extensive medical interview for assessment. Another key aspect for diagnosing this condition is checking if you face other conditions that can affect hearing. This includes hearing loss due to age, hyperacusis (disability to stand normal environmental sounds), tinnitus (a continuous perception of sound because of abnormality in hearing), and auditory hallucinations (hearing voices and frequencies that don't exist in reality).
This disease is linked with many other problems related to mental health, such as bipolar disorder, depression, anxiety disorder, obsessive-compulsive disorder, obsessive-compulsive personality disorder, various autism-spectrum disorders, and Asperger's syndrome. Experts may misdiagnose misophonia patients with ADHD or attention deficit hyperactivity disorder. So the evaluating person will look for the sign of anxiety, manic depression, depression, behavioral disturbance, and many other mental health-related symptoms.
Symptoms of misophonia can occur due to various medical conditions or side effects of different medications. That is why health care professionals mostly perform routine tests at the time of initial evaluation to find other causes of the symptoms. Normally, you will require scans, x-rays, and other imaging studies. While examining, the professional may ask you various questions through self-test or standardized questionnaire to disqualify other diagnoses.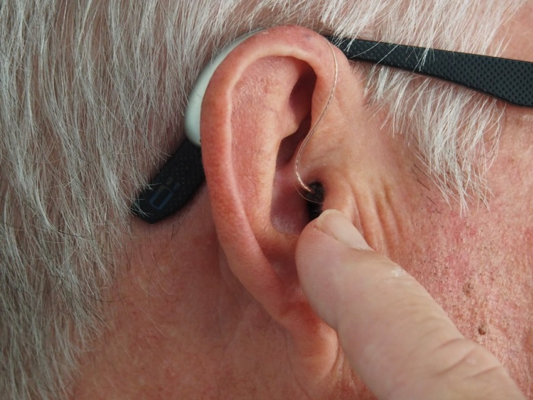 (Source)
Treatments for Misophonia
Experts have yet to study misophonia thoroughly. Many experts know that this condition may occur after 12 years of age and have different severity. People with misophonia experience embarrassment. This can lead to them hiding their condition from the doctor. That is why it is hard to find out how many people suffer from misophonia.
Many healthcare providers are not aware of this condition so if you need proper treatment, visit our clinic. Here, you can learn more about the challenges of this condition and possible treatment options. Before diagnosing you with misophonia, our doctors will perform various medical interviews and conduct a physical examination of your ears.
A treatment dedicated to misophonia is not yet available, but various other treatments have shown positive effects in improving the patient's quality of life. Here are the therapies that may help you in curing this disease:
1.    Tinnitus Retraining Therapy (TRT)
This treatment helps in rewiring your brain and reducing the reactions of triggering sounds. This treatment involves the combination of sound therapy along with directive counseling. This treatment may take 12 to 24 months. With the help of intentional rethinking and practice, therapists teach positive association with the trigger sounds. The patient forms this association by listening to pleasant and triggering sounds together.
This treatment is normally for people with hyperacusis and tinnitus, but it has significant results for patients with misophonia. The main reason for TRT in misophonia patients is to create conditioning reflexes that are the reason for distress.
2.    Cognitive Behavioral Therapy
Experts prescribe this therapy along with TRT. In this therapy, a professional will modify your negative thoughts and try to decrease your symptoms. They will work by pairing the triggering sounds with a positive experience.
3.    Medications
Many professional healthcare providers will advise avoiding any treatment that involves medication for this condition because this medication may become a habit and have negative side effects. But if other forms of therapy don't provide relief, your doctor may prescribe a certain medication.
Conclusion
If you feel like you might have symptoms of misophonia or any other sound related condition, call us for a consultation at 646-585-2251. You can also visit our website for any further details regarding this condition.