Do you have extreme sensitivity to certain sounds? Everyone reacts differently to a disturbing sound in one way or another. Imagine you're sitting in a library, and a loud song starts playing suddenly. The chances are that it will have a slight effect on you. Now can you imagine simple sounds like chewing, walking, stomping, or even breathing making you sensitive? Well, many people are sensitive to such sounds, and at times, it gets so bad that they start reacting to them in a negative way.
There are certain symptoms that can detect you're sensitive to sounds. In other words, you may have Misophonia or Hyperacusis. These are two conditions that are very common in both kids and adults. To learn more about sensitivity to sound, read further below.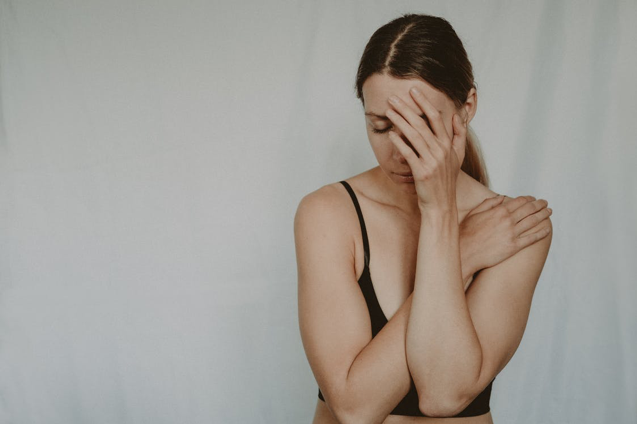 (Source)
Misophonia vs. Hyperacusis
Misophonia is a condition in which a person literally starts to hate particular sounds to the point that they can't bear it anymore, and that affects their behaviors. Sounds such as chewing, breathing, or a specific ringtone can trigger certain symptoms such as anxiety, fear, panic, and disgust. It becomes very difficult to live with a condition like Misophonia, especially when it comes in the way of your daily lives.
On the other hand, Hyperacusis is also a condition that causes you to become sensitive to sounds, and this leads to major panic attacks and intense pain. The cause of Hyperacusis derives from listening to excessively loud noise. Sounds such as dogs barking, chewing, lawnmowers, breathing, and any other repetitive sound can make both Misophonia and Hyperacusis patients sensitive to sounds.
How to Deal With Noise Sensitivity
There are a few things you can do and consider to deal with noise symptoms and reduce the impact the symptoms have on you. Mentioned below are a few things you can do to deal with noise sensitivity:
Talk to a Professional
The moment you feel like you can't bear certain sounds is the time you must receive professional help. A medical advisor will be the best to guide you through your problem and what you can do to deal with it. You may go to a behavioral health expert or therapist. You could also go to a counselor for counseling therapy, and they will guide you on how to deal with your symptoms.
This counseling session may also involve family members as the effect of sensitivity of sound also impacts the people living with you, and they must know how to deal with it as well. You may be recommended different forms of therapy such as Cognitive behavioral therapy (CBT) and Tinnitus Retraining Therapy (TRT).
Expose Yourself to Triggering Sound Systematically
This is something you may find difficult to do, but instead of running away or avoiding certain sounds you're sensitive to, face them and allow yourself to deal with them. This type of strategy will create a relaxed environment wherein your mind and body are at peace.  This way, you won't allow your mind to be diverted by the sound.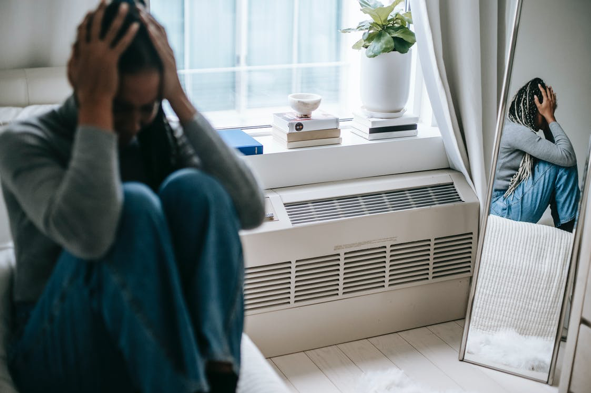 (Source)
It takes a lot of patience and practice to do something like this, but it is very helpful once you get the hang of it. The purpose of doing this is to develop an attitude towards the triggering sound and to get used to it. So instead of it having a negative impact on you, you can change your perspective. You can do this by listening to a particular sound for short periods of time and gradually increasing your exposure.
Don't Try too Hard to Block the Sound
The more you try to block the noise by covering your ears or running into another room, the more you will fear triggering sounds. The more fear you have, the more likely these sounds will irritate you.
It's like your brain registers the way you react to the sound, and whenever you hear it again, that's the same way you deal with it. So start by being patient and face the sound a little at a time. This is a type of managerial therapy you can carry out on your own. The more you practice, the more you'll feel insensitive towards a particular sound.
Extreme Sensitivity to Sounds: Final Words
Extreme sensitivity to sound can get very frustrating at times and can have a negative impact on your day-to-day activities as well as relationships.
For the best diagnosis and treatment for extreme sensitivity to certain sounds, get in touch with one of the top specialists in the world at the New York Misophonia Cognitive Center.