What are the main treatments for sound disorders? There can be instances where normal daily sounds like chewing, tapping a pen, or even wagging your feet can cause misophonic reactions in certain people. They are highly intolerant to certain specific sounds and show aggression in response.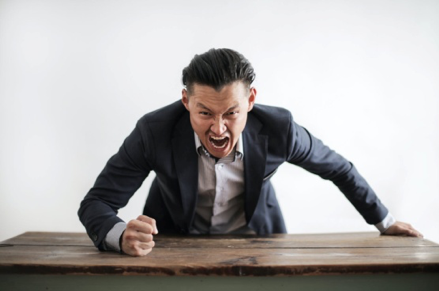 (Source)
It is a highly disturbing and lifestyle-altering mental health condition that makes it troublesome for many people to enjoy their social lives. The sounds can become unbearable and cause them to lash out. Nonetheless, there are several different ways to cope with and treat the symptoms of this condition to ensure a peaceful and minimally disturbed life.
Reality of Misophonia
Misophonia, also known as selective sound sensitivity syndrome, was first classified as a condition during the early 2000s. Besides, there are many scientists and researchers are investigating whether to consider Misophonia as a real sound disorder as the symptoms are mild to severe.
Despite that, there is a lack of research and studies to confirm most of the potential claims and reasons. Moreover, it is not yet a recognized sound disorder in the DSM-5 (Diagnostic and Statistical Manual of Mental Disorders- Fifth Edition. Therefore, official diagnostic criteria and principles do not exist.
Also, Misophonia can have an average onset during the ages of 11-12 years old. Still, there is a need for effective research and experiment results to reach valid conclusions for this neurological disorder.
The hypersensitivity to certain normal sounds can trigger harsh and aggressive reactions from misophonic people. The reactions can differ in misophonic people, and one may show aggressive behavior while the other may feel annoyed hearing the same noise.
Overall, Misophonia triggers an autonomic and nervous system reaction, i.e., a "fight or flight" response. Thus, a misophonic person will experience either irritation and try to evade trigger sounds or lash out. Such uncertainty and discomfort can affect a misophonic person's lifestyle. Eventually, they may struggle with depression, anxiety, bipolar attitude, etc.
Treatments for Sound Disorders (Misophonia)
·       Sound Therapy
Multidisciplinary approaches (e.g., psychiatry, audiology, primary healthcare) are the best Misophonia treatments. Many audiologists specialize in helping misophonic patients rewire their brain's auditory portion. Their main tool of helping misophonic patients is sound therapy, through which they try to regulate a misophonic person's reaction to the trigger sounds.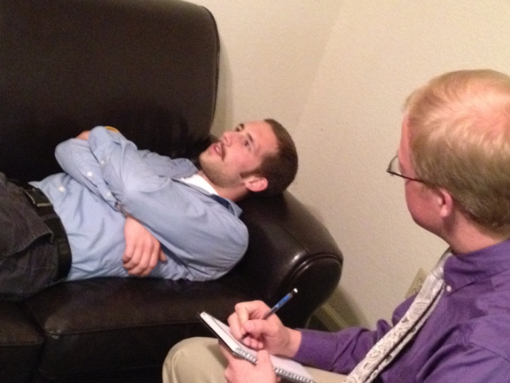 (Source)
The treatment may prolong according to the complexity and severity of the patient's condition. In addition to that, slight results might appear in the first few weeks of the treatment.
Nevertheless, despite the enthusiasm and dedication to mental wellness, the treatment may not yield results overnight. Firm dedication and family support are a plus for effective Misophonia treatment as the condition can largely affect the lives of people around you.
·       Tinnitus Retraining Therapy (TRT)
Initially used as a tool for treating tinnitus in people, Tinnitus Retraining Therapy involves the use of attention-redirecting sounds to treat Misophonia. The sounds in TRT can help in diverting the attention and focus of a misophonic person. Subsequently, this can ensure a reduction in the severity and reaction appeal of certain sounds, such as chewing, pen tapping, screeching, etc.
It can also help misophonic people to ignore and reduce the autonomic stress that can lead to irritation and aggressive behavior.
·       Cognitive Behavioral Therapy (CBT)
Cognitive Behavioral Therapy (CBT) focuses on the mechanism and the thought process that leads to adverse reactions and thinking in misophonic patients. Hence, CBT helps in improving the negative thought process and the anticipation of sound triggers. Conclusively, it can help in reducing patients' responses to certain trigger sounds and perceive them in a different way.
·       Counseling
Counseling is a great way to let out inner thoughts and ideas. Likewise, a misophonic person can express their emotions, and the therapy helps them in catharsis. Apart from that, counseling therapy can help ease the stress of the family and friends by making them comfortable and understand the patient's condition.
·       Medication
At present, there isn't any medication or prescriptions available under the approval of the Food and Drug Administration of the United States to treat Misophonia. However, your doctor may prescribe medicines to help counter the anxiety symptoms that cause severe aggression.
Treatments for Sound Disorders: Conclusion
Looking for the best treatments for Misophonia or other related mental health conditions? Look no further because, at the Misophonia Cognitive Center™ (official website for more info), Stephen Geller Katz LCSW-R is one of the top specialists for sound disorders and conditions, including Misophonia and Tinnitus.
Ring us at 646-585-2251 to schedule a tele-session from anywhere in the world. Dr. Katz speaks 5 languages and is the preeminent specialist in treating sound disorders. Call today.