What are the similarities and differences between misophonia and tinnitus? Common sound disorders include tinnitus and misophonia. These conditions relate to the intensity and type of sound. But, both of these conditions have some similarities and differences. If you are confused about distinguishing between both these conditions, this article will help you understand both disorders. So let's start with tinnitus:
What is Tinnitus?
Tinnitus is a common condition that occurs as a result of numerous reasons. In this condition, you start hearing unwanted noise that may or may not come from an external sound source. The condition can be the consequence of an ear infection or blood pressure. You may also develop tinnitus when you suddenly hear a loud noise.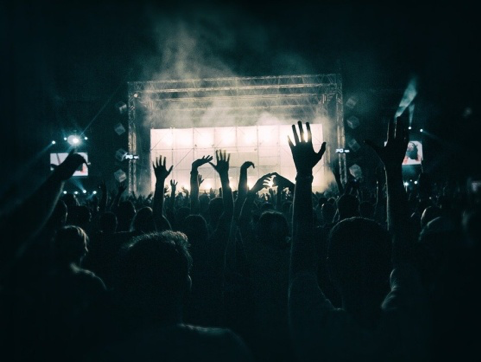 (Source)
The sounds a person hears as a result of tinnitus may vary from person to person. The sound may also differ because of the cause. The most common sound that people experience is a ringing sound. It's why people refer to this condition as the ringing of the ears. Or, you may hear a buzzing, whistling, grumbling, or hammering sound.
Most people returning from a nightclub or a concert experience a beeping sound in their ears. Keep in mind that loud noise can affect your ears, so it is essential to protect them with earplugs. Tinnitus due to loud sounds indicates damage to your hearing. When this happens due to no reason, it's a sign that you have tinnitus.
Tinnitus is a genetic condition, and people with a family history are more likely to develop this condition. So if your parents or siblings have experienced tinnitus, you should be careful. Visit an ENT surgeon or a practitioner, and they will share ways on how to protect your ears from the condition.
Causes of Tinnitus
Tinnitus may increase over time. Also, the condition grows worse with other health issues, such as an ear infection, trauma, and neck injury. Ear specialists diagnose your condition and evaluate the reason for the development of tinnitus. The actual reason for tinnitus is still unclear. Below, you will find some of the common causes of tinnitus:
·       Hearing Loss
Your hair cells contain a cochlea, which generates electrical signals. They are tiny and delicate hair cells that move when the ear receives the sound. The movement of these nerves sends the signals to the auditory nerve of the brain. The brain converts these signals from waves and interprets them into sound. When the cochlea in your ear bends, it generates random signals to the brain. This happens because of continuous exposure to loud noise or age. When the brain receives these signals, it continuously triggers the ringing sound.
·       Ear Canal Blockage or Ear Infection
When your ear canal builds up or earwax, fluid caused by an ear infection, dirt, or other foreign material, it creates pressure in the ear, leading to the characteristic tinnitus sound.
·       Medications
You may develop tinnitus due to various medications. Normally, when you consume high doses of certain medications, your tinnitus may get worse. Sometimes, when you quit using the medication causing this unwanted sound, you start feeling better. Therefore, if you feel that the drugs are the cause of your tinnitus, you should stop using them. If the ringing sound disappears after you quit the medication, discuss it with your doctor so they can prescribe you some other medication. Some common types of medication, such as cancer drugs, certain antibiotics, non-steroidal anti-inflammatory drugs, anti-malarial, antidepressants, and water pills, can cause tinnitus.
What is Misophonia?
Misophonia, unlike tinnitus, is a mental condition and not hearing damage. In this condition, sounds such as swallowing, chewing, smacking, and sniffing, become intolerable. The sound becomes so annoying that you start showing a strong reaction against such actions. Sounds related to the mouth are a common trigger for misophonia. Around 80% of the most triggering sounds come from the mouth. These triggers include popping gum, chewing, whispering, slurping, and eating. On the other hand, 60% of the sounds are repetitive such as tapping, knuckle-cracking, and banging. In some cases, you may also develop visual triggers. When this happens, you feel annoyed even when you watch someone tapping or hammering even the sound is not audible.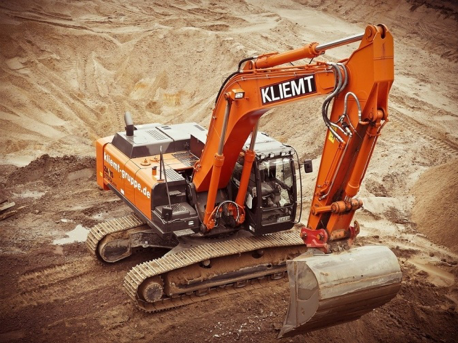 (Source)
Misophonia can force you to react with downright aggression or annoyance. The condition can be very severe. Some people avoid visiting restaurants and bars because they fear that triggering sounds will prevent them from enjoying themselves. The current knowledge about Misophonia circulates on few studies. Just like with tinnitus, you can wear plugs to deal with repetitive sounds.
Causes of Misophonia
Misophonia is a mental disorder that occurs because of the over-activation of the nervous system. The actual cause of this condition is still unclear. However, Anxiety disorder, oppositional defiant disorder, autism spectrum disorder, attention deficit hyperactivity disorder, neurodevelopmental disorders, or post-traumatic disorders may be the reason for your misophonia. Furthermore, tinnitus can also be the reason for the development of Misophonia. For instance, when you suffer from tinnitus, the constant sound of the cochlea can trigger signals to your brain, causing this mental condition.
Misophonia & Tinnitus: Conclusion
Both tinnitus and misophonia can have genetic causes. It means that you're more genetically predisposed to developing the condition if people from your family have had it as well. Therefore, it is important to consult with a specialist and seek help identifying your risk factors in developing these conditions.
Contact tinnitus and misophonia specialist Stephen Katz LCSW and setup an online session. He treats patients from all over the world who suffer from these conditions.  Dr. Katz is fluent in 5 languages and is at the forefront of treating and curing sound disorders.
For more information, visit the main website at: Misophonia Cognitive Center™