What are the causes of misophonia & sound disorders? Misophonia, or the "hatred of sound" in Greek, is also known as selective sound sensitivity syndrome. In this condition, certain sounds and noises trigger various mild to intense reactions in misophonic people. Their general reactions to certain sounds and noises include anxiety, depression, evasive tactics, anger, irritation, and, sometimes, outburst aggression and physical lash-outs.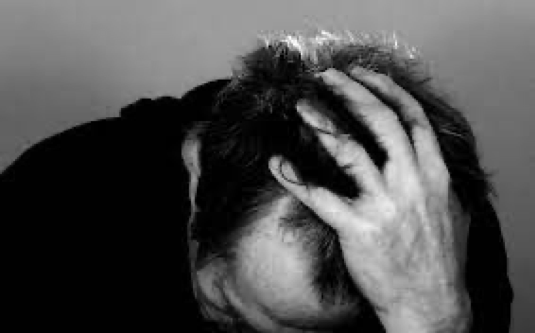 (Source)
Despite a wide range of Misophonia trigger sounds and the respective behavior or reactions, every misophonic person might not react the same way to the same sounds or noises. In fact, while one may be calm or slightly annoyed, the other may show violent behavior or engage in verbal abuse upon encountering Misophonia triggers.
About Misophonia
While Misophonia is prevalent in men and women of all ages, there is a lack of research and studies. The term "Misophonia" came into use during studies in the year 2000. It was called selective sound sensitivity syndrome in later years, and due to the spread of awareness, experts are now focusing on different aspects of Misophonia and possible treatment options.
However, Misophonia is not recognized and listed as a mental health condition and sound disorder in the DSM-5.
Potential Causes of Misophonia and Sound Disorders
Misophonia has similar signs and symptoms as other mental health conditions, such as anxiety, bipolar, and obsessive-compulsive disorders. Moreover, it also includes outburst reactions and aggression that severely autistic people show.
Nevertheless, there is no "definite" connection between these conditions and Misophonia (some doctors believe that it is possible). In addition, researchers also believe that Misophonia can occur at an early age without any association with these mental health conditions.
Here are some factors that scientists, researchers, and doctors believe can be potential causes of Misophonia:
Other Mental Health Disorders
Many doctors agree that Misophonia can accompany certain mental health conditions like Tourette syndrome, anxiety, depression, bipolar disorder, and/or OCD in people.
Genetics
Moreover, if a person is not yet misophonic and has a close blood-related family member with Misophonia, then there is a higher risk of developing the same condition over time.
Brain Chemistry
Few researchers suggest that emotional processing, i.e., the interconnectivity and the working of certain brain components in some people, might give rise to Misophonia and related symptoms.
Tinnitus
Tinnitus is a condition that requires special medical care. In this condition, a person hears an unreal ringing sound that no one else is usually able to notice or perceive.
While the awareness has increased, there is still a lack of adequate research and studies to forefront definitive answers to Misophonia. The scale of studies and reports remains small, and thus further biological and empirical evidence is still lacking to confirm certain aspects of the condition.
What Part Does Your Brain Play Misophonia Sound Disorder?
A recent study shows the key role that the brain plays in a misophonic person's condition. It suggests that the brain is responsible for assimilating the external outputs with the internal organs and their output. Hence, the production of stimuli that causes the emotion processing of the brain to cause Misophonia in some people.
How Can Misophonia Impact Lifestyle?
Misophonia can adversely affect the life of an individual, such as personal and social life. The outburst reactions and the uncontrollable anger can result in disastrous situations, especially where there are a lot of people around.
Subsequently, after reacting, a misophonic person feels guilt and shame, which leads them to avoid social gatherings, events, occasions, and friend circles. They assume that it is better to stay away from intolerable random noises than showing anxious and stressful behavior.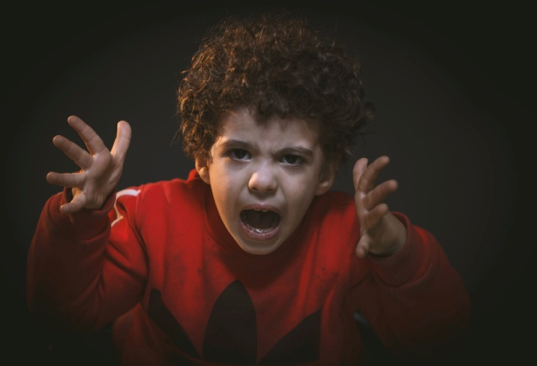 (Source)
On the other hand, some misophonic people find it difficult to sleep as some Misophonia triggers might exist in their house, such as ticking clocks or tapping window panels.
Diagnosis of Misophonia
As the Diagnostic and Statistical Manual of Mental Disorder (DSM-5) does not recognize Misophonia for official diagnoses, there are limited treatment methods. However, in 2013, proposed diagnostic principles and researches supported the idea of handling Misophonia as a discreet and separate psychiatric disorder.
The same proposed diagnostic principles outline certain main characteristics of Misophonia in people, as follows:
Distress due to Misophonia triggers that disturb daily life
Anticipation/ thought of a trigger sound can result in anger, disgust, or irritation
Intense discomfort, irritation, or anger when tolerating trigger sounds and avoiding trigger sounds' occasions
Anger resulting in loss of control
Feelings are not comprehensible through any other mental health disorder or condition
Regardless of the lack of any official diagnosis, your general doctor might be able to suggest treatment methods or practices for you to cope with this mental health condition.
Causes of Misophonia Sound Disorders: Conclusion
Do you feel irritation and anger upon hearing certain sounds? Don't waste time, and get the medical care that you deserve. Contact Dr. Stephen Geller Katz LCSW-R today.
At the Misophonia Cognitive Center™, Dr. Katz utilizes the best systems to dramatically improve or cure serious sound disorders. Dr. Katz is a world renowned specialist who has helped MANY patients overcome the symptoms of Misophonia and related mental health conditions.
Call 646-585-2251 to book an appointment today. Visit the official Misophonia website for more info.
---
References & related links:
https://www.medicinenet.com/misophonia/article.htm
https://misophoniainstitute.org/what-is-misophonia/
https://www.healthgrades.com/right-care/mental-health-and-behavior/misophonia
https://www.webmd.com/mental-health/what-is-misophonia#2-6
https://www.asha.org/practice-portal/clinical-topics/articulation-and-phonology/#collapse_2https://www.ncbi.nlm.nih.gov/pmc/articles/PMC6034066/#:~:text=Misophonia%20is%20a%20form%20of,or%20stress%20the%20unconditioned%20stimulus.
https://www.verywellmind.com/misophonia-hatred-of-sound-1191958